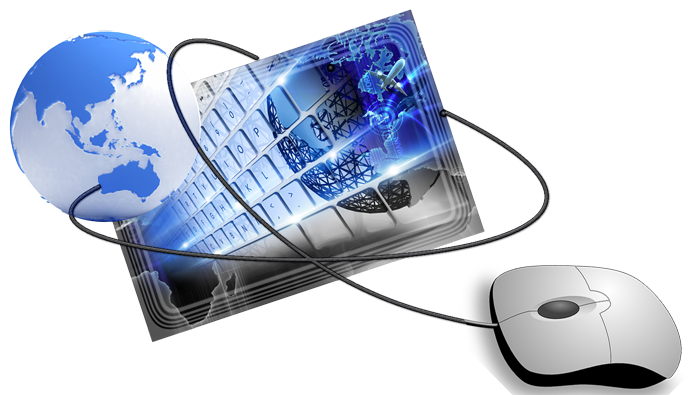 Computer Fixes Online
About & Reviews
INTERNATIONAL EXCELLENCE AND EXPERIENCE
The principal Ron Abernethy of Computer Fixes Online has no less than 27 years' experience in computing, along with a background of building, rebuilding and repairing regular PC computers, laptops, and a whole range of computer associated devices and software.
If you are still running on an older Windows program, no problem, most if not all Windows programs and formats are fixable, and depending upon the speed of the processors in your PC may even be upgradable to Windows 10.
Whatever your problem, whether your computer has a virus, is running slow, or is not running at all, but you can see a start-up screen, call or email now for an obligation free assessment.
We are that confident in our ability to fix your computer that our No Fix, No Charge applies to all of our work.
Our standard Charges will apply once you are satisfied with the fix and we have solved your computer problems.
NOTE:
We cannot repair or replace faulty printed circuit boards or other computer components on line, but we can advise you if a faulty component is the cause of a problem. Be assured if it's a software or a virus fault we can fix it, which is more than likely to be the cause of your problems.
Computer components rarely fail these days, so please don't hesitate to make contact for a no obligation chat so that we can discuss your problem and check it on line for you.

With the current software, we can connect to your computer anywhere in the world, we may then need you to work with us on the problem until it is fixed, Alternatively, if you are happy to let us do the fix and call you when the job is done, that may be another option.
It is still better for you to be available because we may need you to follow instructions and control some of your computers functions whilst we work with you on the fix.

By doing this you will not only monitor the time spent, but may also learn more about fixing your computer.
RECOMMENDATION:
I have used Computer Fixes Online now for several years and even more frequently since relocating to New Zealand 3 years ago. I operate a video production business in New Zealand and rely heavily on my five computers for production and editing, as well as film, graphics work and DVD production. I also use a laptop extensively on my worldly travels.
All of my five computers and my two laptops have been maintained, fixed and updated "on line" by Computer Fixes Online. This includes not only regular software problem fixes, but also the frequent updates required to maintain a professional video production business. Bug fixes, Malware and virus issues can often occur and are always fixed promptly and efficiently "on line" by Computer Fixes Online.
Their online software allows access to your computer after your own personal password is inserted, once accessed you can then work with them to fix your problems. Once the problem is fixed they cannot re-access your computer until you give them a new password, so you need not have any concerns for your computer security. Also to mention, I use Skype on my i-pad to talk to the technician whenever he does any work for me, this makes it easier for us and our communication is free, with no telephone costs.
I cannot speak highly enough of Computer Fixes Online, they are extremely professional, honest, diligent and very reliable and have always fixed any issues that I have encountered. I would highly recommend Computer Fixes Online for any and or all computer problems, wherever you are in the world.
Harry Smith
Greerton – Bay of Plenty
New Zealand
---

We wish to advise that to date we have used Computers Fixes Online a few times and are most please to recommend Computer Fixes Online speedy and professional service which has always alleviated the issues we had experienced. This has been a great benefit for our office computer and home computer.
John Anderson
Abel Wassermann
Belmont, Western Australia
I am a computer idiot but have been very lucky that I get prompt support from Ron throughout the 10 years whenever I got into trouble. He initially always came over to my home promptly as I only work from home. Now he still manages any computor glix but from remote desktop control which is fantastic. Of course if it is not able to be fixed that way, he will still come out to my place. I have no hesitation in recommending Ron's services as he really is very up to date and helps out a non computer minded person very happily.
Dr. Lee FRCA
Fremantle
Western Australia
---

I have used Computer Fixes Online on various occasions and have found Ron very knowledgeable, professional, reliable and efficient with all aspects of computers and fixing any problems on computers. He is patient, informative, and has always been able to fix my computer. He even shows and teaches me new and the correct ways of how to use some of the applications.
I have found he is always up to date with new techniques and upgrades. He will even source out a new computer for you if you are looking to upgrade your computer or software! I had not use the remote service as yet as I do prefer a face to face consult and contact. I have recommended Ron to my friends and have heard very good feedback from them. I will definitely recommend Computer Fixes Online to my friends and family.
Elizabeth Webb
Administrative Officer
WA Government
---

Ron has been looking after our business computers and personal computers and has done an excellent job. Whenever I need help he is available right away. He can login to your computer remotely (Have to be connected to internet and download team viewer) and doesn't need to come into the office. His prices are very competitive and he provides great services & tips. Thanks for all your help!
Kelsey Farmer
Helloworld
Ellenbrook
Western Australia